 BCIDP Law Office & General Consultancy
The Managing Director of
BCIDP Law Group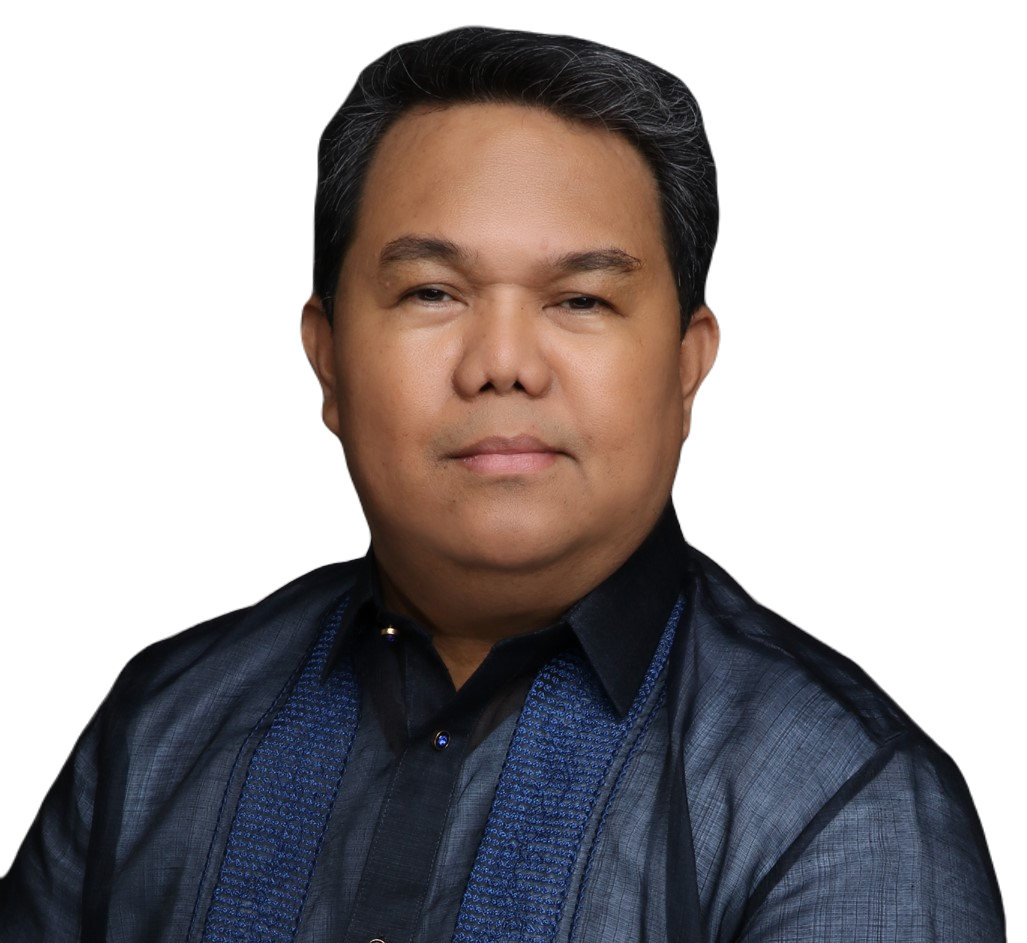 Dr. Angelo E. Base, MBA, Ph.D.
Corporate Governance
Business Law
Marriage Law
Family Law
Immigration Law
Government Compliance
Crisis Management
Life Coach
Marriage Counselor
DOCTOR OF PHILOSOPHY in THEOLOGY
Holy Cross Theological Seminary and Colleges,
in partnership with Oxfordian Colleges (Oxford – Philippines International School)
Master in Business Administration
Philippine Christian University (PCU)
Taft, Manila
ATENEO GRADUATE SCHOOL OF BUSINESS
(Center for Continuing Education)
Modules Completed:
Crisis Management
Negotiation: Deal or Deadlock
Training and Organizational Needs Analysis
Basics of Corporate Governance
Strategic Thinking in a Changing World
Post-Graduate Diploma Program
HUMAN CAPITAL MANAGEMENT
De La Salle University – College of St. Benilde, Manila, School for Professional and Continuing Education (SPACE)
Modules Completed:
Strategic Human Resource Planning
Industrial Relations
Performance Management
Post-Graduate Diploma Program
REAL ESTATE LAWS & MANAGEMENT (REM)
De La Salle University – College of St. Benilde, Manila, School for Professional & Continuing Education (SPACE)
Post-Graduate Diploma Program
PROFESSIONAL EVENTS MANAGEMENT
De La Salle University – College of St. Benilde, Manila, School for Professional and Continuing Education (SPACE)
A.B. Psychology
Arellano University, Manila
B.A. Political Science
Major in Local Government Administration
(In-House Executive Program)
University of Makati, Makati City
Lawyering in the Corporate World
University of Santo Tomas (UST)
Paralegal Training Program
U.P. Law Center
U.P. Law School, Diliman, Quezon City
Dr. Angelo E. Base, MBA, Ph.D.
Do you have legal problems about your corporate, property, marriage or family?
We got the answers for you. Set an appointment with us through our secretariat
Professional Background
Started his career as a Liaison Officer, then promoted to LEGAL ASSISTANT after a year, to two prestigious law firms in the country, the Nogales Law Offices and the Puruganan Chato Tan & Eleazar Law Offices (now Chato & Vinzons-Chato Law Offices) for combined ten (10) consecutive years from 1991-2001; a brief stint as an ADMINISTRATIVE & LEGAL OFFICER of YL Land Corporation of the Yupangco Group of Companies; and of Philharbor Ferries & Ship Management; as a PERSONNEL MANAGER for United Cycle, Inc. in Tanza, Cavite (a Taiwan- based bicycle manufacturing company with around 300 personnel exporting to U.S., U.K. and Europe) from 2001-2003; as ADMINISTRATIVE OFFICER cum SPECIAL ASSISTANT TO THE PRESIDENT & GENERAL MANAGER (supervising 3 departments i.e. Human Resources, Legal, and the Security & General Services Departments) of California Bus Lines, Inc.; as HR SUPERVISOR cum EXECUTIVE ASSISTANT to the VP for Administration & Legal of Global Versatech, Inc. from July 2005-April 2006; as OPERATIONS SUPERVISOR for The Salcedo Towers Condominium Corporation and as ADMINISTRATIVE & LEGAL OFFICER for Marajo Land Corporation and affiliate G.R. Flores Architects & Associates from June 2006-October 2011; and as an HR-LEGAL & ADMINISTRATIVE OFFICER for Specified Contractors & Development Corporation and EVI Construction Corporation, two (2) big contractors based in Quezon City and Makati City respectively.
He is well-versed with the Philippine Labor Code and its standards, Corporation Code, Family Law, Immigration Law, Criminal Law, Land Registration Law, Civil Code of the Philippines, Family Code of the Philippines, and their respective Implementing Rules and Regulations (IRR), the Rules of Civil Procedure or Rules of Court, and other related policies.
Through the years, he has already established his network with various government
agencies ready to lend a hand in expediting all our transactions.
He attended various training / lectures / seminars on the subjects of:
How to Compute Wage Related Benefits; How to Legally Fire Problem Employees;
How to Legally Win Labor Cases;
Handling Administrative Cases;
The Law on Contracting & Sub-Contracting;
Effective Delegation & Task Management;
Effective Office Management;
How to Manage Conflict and Confrontation;
How to Deal with Unacceptable Employee Behaviour;
Elements of Administrative Investigation & Progressive Discipline;
Updates on Labor Law and Jurisprudence;
New Trends in Human Capital Management;
Accounting for Non-Accountants;
Promoting Integrity and Accountability in Business;
Forum for Landowners with Occupied Properties;
Best Legal Solutions to Agricultural Land Problems;
Ejecting Illegal Dwellers Effectively;
Industrial Peace & Labor Summit;
Philippine Immigration Laws, Policies & Procedures;
ISO 9001:2000 Quality Management Systems;
and many other learning sessions concerning property laws, business law, family and marriage laws.
He was a duly-elected member of the board of directors of Belvedere Townhomes
Homeowners Association, Inc. in Tanza, Cavite and was appointed as the Committee Chairman for Legal Affairs in 2000-2001.
Obtained an award for being a Competent Communicator (CC) in July 2011 from
Toastmasters International, Mission Viejo, California, USA. He held the club positions of Vice President for Public Relations (2010 – 2011); Sgt.-At-Arms (2009 – 2010); Club Secretary (2008 – 2009) at District 75;
A book author, a voice trainer and motivational speaker by heart.
Providing full legal support and technical guidance
Mr. Angelo Estrada with Atty. FULGENCIO "Sonny" PULGAR
BCIDP is the acronym for
BETTER COUNTRY IN DEVELOPING PEOPLE
Our partnership stands proud of our "GTTDM" skills which mean "GALING" (Outstanding), "TALINO" (Wisdom), "TAPANG" (Bravery), "DIPLOMASYA" (Diplomatic) and "MALASAKIT" (Genuine Concern) or simply giving you "outstanding services using our wisdom and bravery through diplomatic means exemplified by genuine concern to your business, property, marriage and family life".
Galing
Our business character of "GALING" (Outstanding) means that we can see what others DO NOT see. We can immediately see the solution to your personal or business problems. We can resolve your "huge" and questionable weekly payroll issues. We can see the lapses which can give serious problems to your business in the future. We can see the lack of control on systems and procedures that usually give rise to abuse or losses. In other words, we can give you outright solutions to your perennial business problems. We can see what went wrong and how to prevent the same thing from happening again. We also provide proper training and orientation to your people. We develop training and development programs that suits to your organization. We have the best resource persons for conducting safety and effective team building programs.
Talino
Our "TALINO" (Wisdom) is anchored on our respective solid academic background that we individually obtained from reputable institutions in the country, and the related academic background, training and seminars we have attended to enhance our skills and abilities in our respective fields of expertise to keep us abreast with the changing trends so our clients can also benefit therefrom. Just like an athlete who is preparing himself mentally and physically before the game, we strive to learn new things so we are ready to face the different challenges of the business game. We solve labor problems based on our intense knowledge, experiences and correct interpretation or application of the law.
Tapang
Our "TAPANG" (Bravery) character derived from our principle to stand for what is right, "MALI pag MALI", "PAG TAMA, GAWIN DAPAT ANG TAMA", and sanction those who deserved to be sanctioned for a wrongdoing committed against you or your business to the fullest extent of the law. As an example, we taught a lesson to a court sheriff for his anomalous transaction against the property of one of our valued clients and had him suspended for two months by the Supreme Court. We teach lessons to abusive government employees or officials while preserving our good business relationships with the faithful ones who play greater roles in our clients' businesses. We are ready and willing to defend your business at all costs against any questionable or unreasonable claims. Whenever we insist on a right thing in your favour, it is always supported by facts, correct principles, and the law.
Diplomasya
Our "DIPLOMASYA" (Diplomatic) character is an assurance that we always maintain our composure in the face of any critical issue so we can focus well on resolving your problem and dealing with them, head-on. We use the most diplomatic ways and means possible to get our objectives to your full advantage without resorting to legal intervention or unnecessary costs most especially when dealing with various government agencies, your creditors, disgruntled workers and dissatisfied customers or business partners. Because we strongly believe that appropriate use of tact and diplomacy can save business and family relationships.
Malasakit
Our "MALASAKIT" is anchored on the principle that if we are entrusted to take care of our client's business, no matter how big or small its organization, it follows that we should treat the business as our own or simply act as if, we are the owners as well. This is how we have exemplified our individual careers in the past, exercising our sense of ownership towards the company because if the company performs well, our respective careers will flourish as well. We are committed to demonstrate utmost care and genuine concern to your business so that at the "end of the day we can say before God and man that the services we have rendered were worth the salary we were paid for".