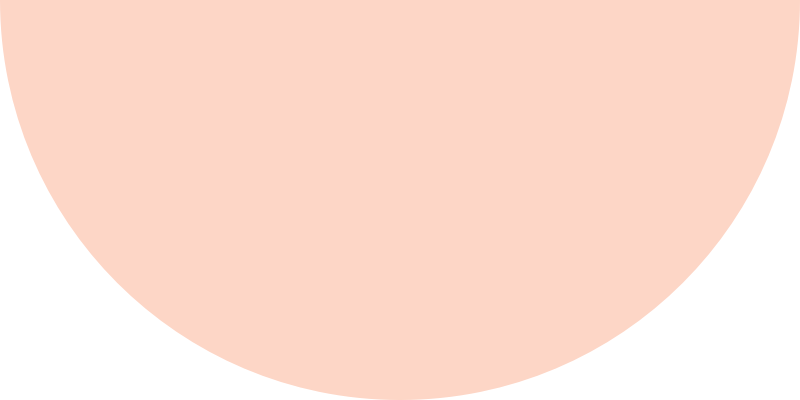 Counselling Feedback from our Wedded To-Be Couples!
Hello Goodmorning Now lang ako nakarecover sa Pagod. Anyway Super duper thank u po sa ceremony. Lakas maka-gaan sa Feeling kapag kyo na ang nagssalita. Talagang tatatak sa isipan. More Power pa po sa mga Magiging Client nyo. Super satisfied ako sa mga nangyari kahit super rush sia. Super thank u and godbless.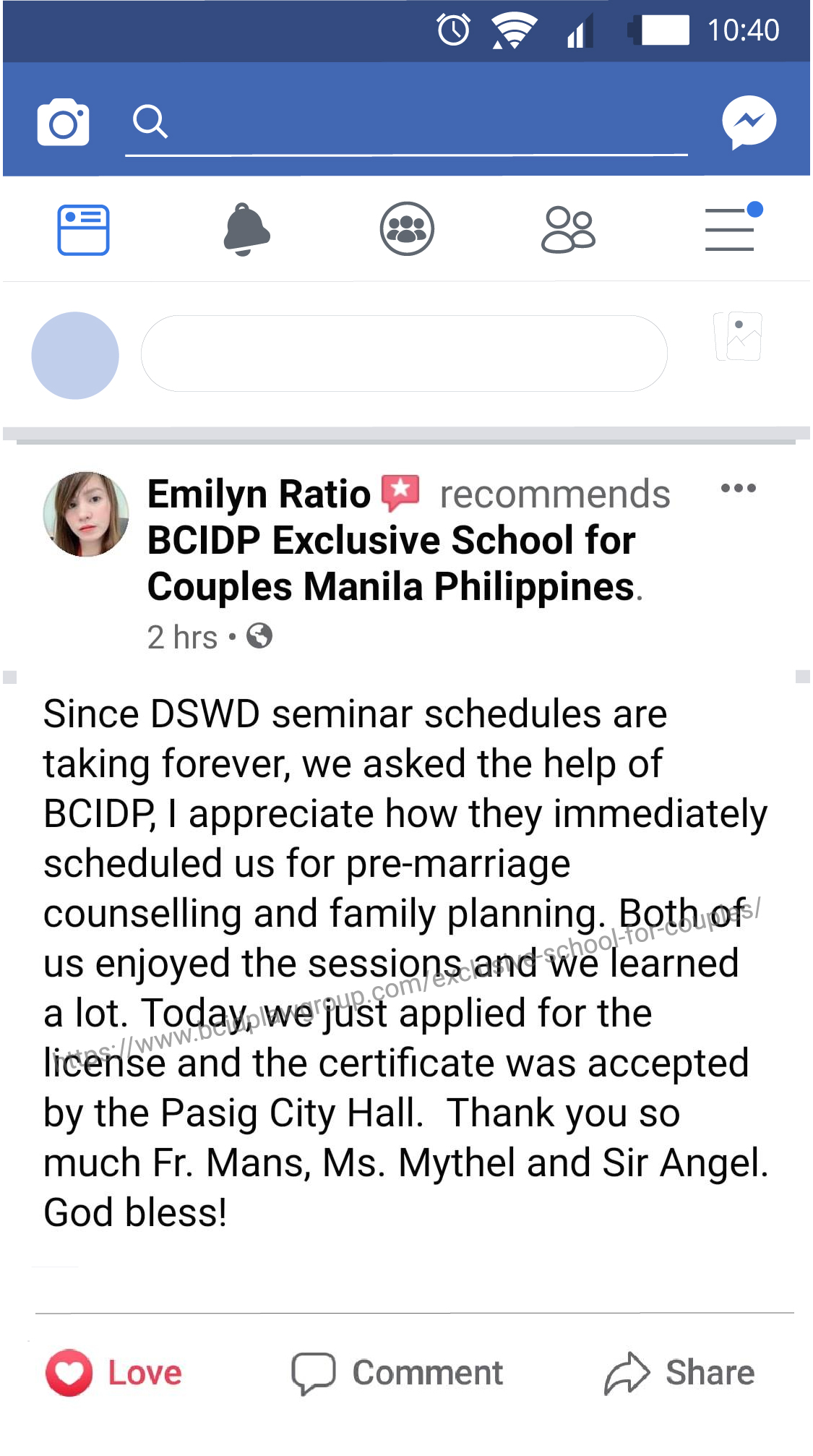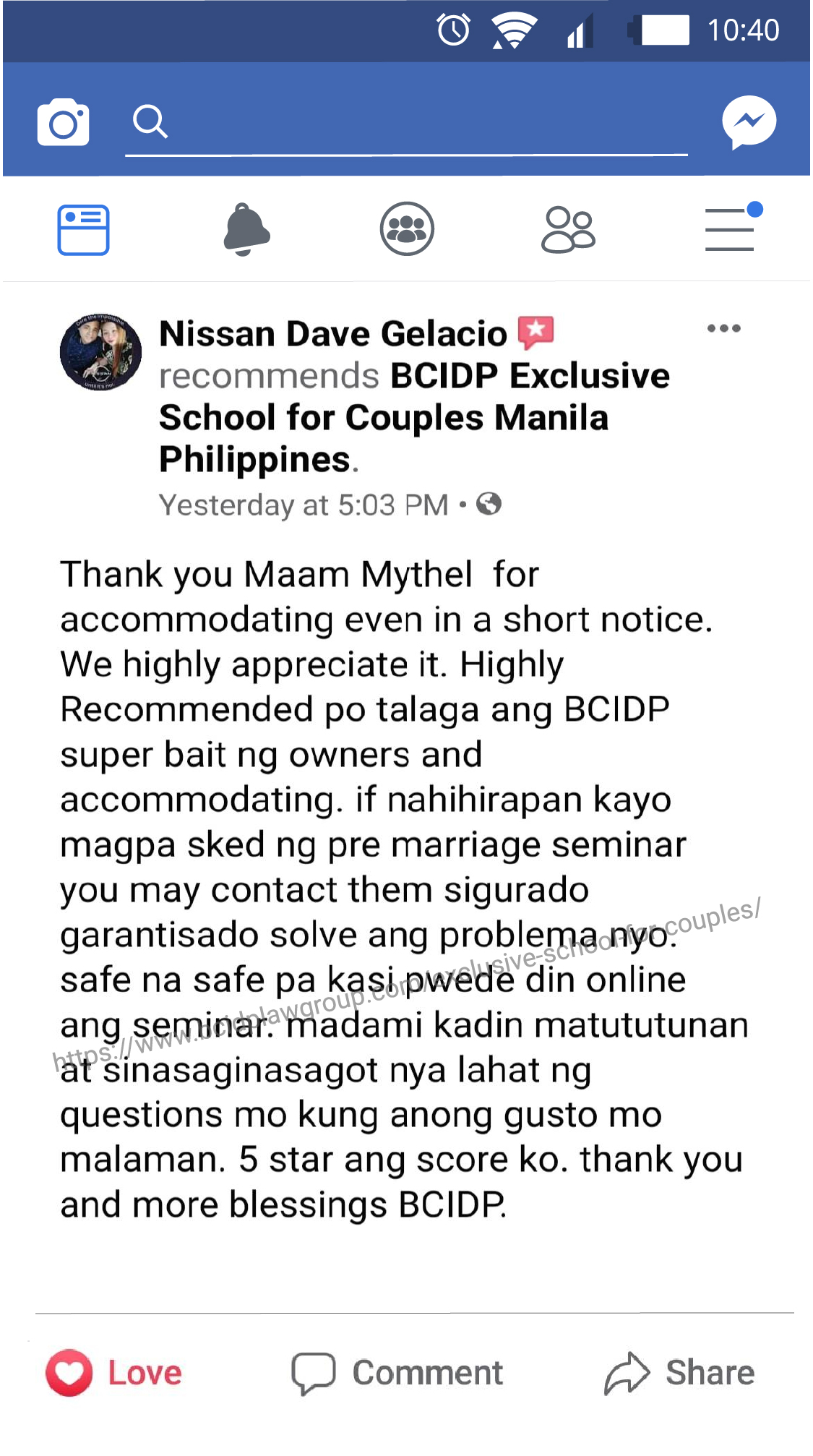 Builders of Stronger Marriage Foundations and Happier Families in the Philippines for the Next Generation
With our over 36 years of independent studies of the human beings "manual", we are here to help you understand His true design of the male and a female, the family, and His original plan on earth without the intervention of teachings of any religions. Once you have that clear understanding of His true design of the human family, you will both have a brighter understanding of life to come and your long journey together which shall be your GUIDE towards your dream "happiest, peaceful and prosperous family". We shall give you the RIGHT GUIDE for your long journey.
And that is our commitment. We have the The Right Guide to your Married Life: RIGHT principles, concepts and understanding of the right LAW shall make you a WISE couple that can withstand the test of times. Vision
To be the primary institution nationwide for building stronger marriage foundation and happier families in the Philippines for a stronger nation towards the next generations.
Mission
To provide sensible and true-to-life education to every marrying, married and unmarried couples their valuable roles in building a stronger family foundation anchored on God's principles being the sole author of marriage.